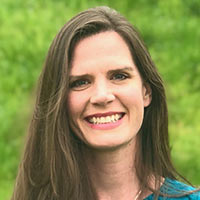 Abigail Tylor – a Nashville native, graduate of Metro Schools, Metro Schools parent, and former Metro Schools teacher – is seeking election to the Nashville School Board for District 9.
Abigail was born in Bellevue, where she attended Harpeth Valley Elementary and Bellevue Middle before graduating from Hume Fogg High School. She earned her bachelor's degree in elementary education from Centre College in Danville, Kentucky, before attaining her master's degree in education from Vanderbilt University. As a research assistant, she served as the trainer and consultant for Westmeade and Warner Elementary Schools during a study on students with emotional/behavior disorders in the classroom.
Abigail's teaching career began at Pegram Elementary School before coming to Metro Schools, where she taught at Brookmeade, Harpeth Valley, Gower, and Warner Elementary Schools, primarily leading each school's Encore program for gifted students. She won the Horizon Award as Exemplary New Teacher of the Gifted for the state of Tennessee.
In addition to her primary teaching career, Abigail coached high school soccer at MLK High School and Donelson Christian Academy, as well as younger recreational soccer teams at HYSA. She has also served as a board member for Rebuilding Together Nashville for the past six years. Abigail has a long history of serving the community in other roles, such as working with her church family at St. Bartholomew's Episcopal Church, in addition to volunteering with Hands On Nashville, Room in the Inn, Vanderbilt Children's Hospital, General Hospital, and the Vanderbilt Developmental Clinic, among others.
Abigail lives in Bellevue with her high school sweetheart, Nathaniel; their three children, Hudson (11), Aiden (7), and Eleanor (4); and their sweet 13-year-old mutt, Milo.